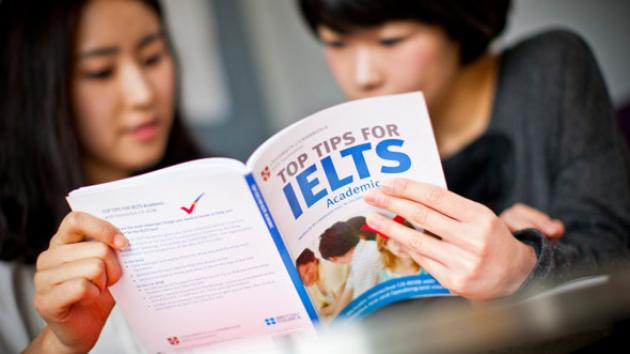 Most students are desired to get high IELTS scores, band 7 or 8, or even higher. If you are preparing for the IELTS Test, you should spend some time to study English, preferably a year or at least six months. And you have to really live in English, love English to be able to get high scores. If you take an IELTS Test just because I need English, you have failed. You should attend the IELTS exam when you are really confident and well-prepared.
If you are preparing for this test:
How do you feel about it?
What is your experience?
You can share your thoughts about taking the IELTS Test in the comment below.
3 Golden rules for IELTS:
Studying IELTS practice tests and IELTS books is not the best way to prepare for the exam.
Remember it is a test of your English competence.
The better you prepare for the test, the easier it will be to get higher score.
7 more things you can do to make you better prepared for IELTS:
Join an English speaking club where you can practice your speaking regularly – or start to find an IELTS friends to do your speaking together with one simple rule "English Only". The best value is you can improve your fluency.
Use the language around you. If you are visiting an English speaking country, try to speak English with any people you meet, at a bar, shopping center, in the park… Otherwise, you can watch TV in English, listen to radio in English or use the internet.
Do one English activity every day – watch a movie, read newspaper, listen to radio or have a conversation in English with your friend or teacher. Make your learning more interesting and then enjoy it.
Take a volunteer job or task where you have to speak English, teach English to your younger brother or sister, volunteer at an international exhibition, read English books for other children…
Review all your English lessons, find the mistakes and try to understand why they are wrong, learn everything from mistakes. If you have a lot of mistakes then do the lesson again.
Join an English forum or learn English online. There are many English forums online where they discuss many different English issues. Or you can go online and learn English on hundreds of free lessons on websites and youtube.
Practice a little but often. Remember that to learn English is to learn a living language, if you don't keep practicing, you will have a dead language.
This may sound obvious, but the emphasis should be on improving your language skills not practising for test.
The test is a means to an end not an end in itself and the danger of only concentrating on the test is that you are not seeing the wood for the trees!
ie: You may be lucky enough to pass the IELTS with the score you need but you will not be adequately prepared for what comes after it – your course, your job etc…
How do you feel about this advice? Do you agree?
If you have other tips that you can add here please share them with us in the comment below.