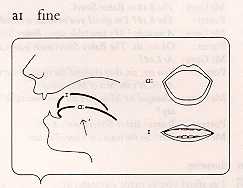 Diphthongs are two vowels in the same syllable. When you pronounce diphthongs the tongue moves from one vowel to another.
For example, when you pronounce the word "bike [baik]", the vowel sound glides or moves from [a] to the vowel [i]. When you speak the word "bike [baik]" you will understand how the vowel sound glides.
Now, click on the picture, listen to the sound and repeat.