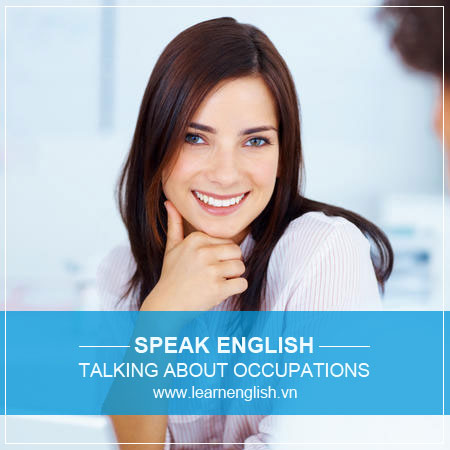 Occupation is what people do as their work to earn a living. Here are some sample phrases and sentences you can use for talking about occupations in English.
1. He works in a hospital and help people who are sick. Sometimes he gets people shot or medicine.
2. She works at school and teaches students all day long.
3. He works in a kitchen and prepares lunches and dinners for customers. He loves to eat.
4. He flies airplane everyday to faraway places.
5. She works in a hospital and takes care of sick people. She helps the doctors with many things.
6. He cuts and styles hair all day long. He works in a barber's shop.
7. He works outside and brings mails and packages to people.
8. He protects the cities from crimes and bad people. He also helps people with directions and other questions.
9. When there is a fire, he comes to the rescue. He drives a big red truck and a loud siren.
10. He works in a bus and helps people get to works to schools and many other places.
After listening, you do the following quiz. Fill in the blank the job of the person described above.
[ssquiz id=2]