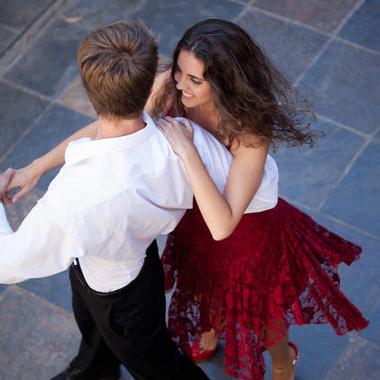 How do you invite people to do something in English?
How do you respond to an invitation?
What can you say to accept or refuse when someone gives you an invitation?
This lesson will introduce some basic ways to make and repond to invitations.
| | |
| --- | --- |
| 1. Do you want to dance? | No thanks. I'm kind of tired right now |
| 2. Would you like to go hiking this weekend? | Sure, I'd love to. What time should we meet? |
| 3. How about going swimming on Friday? | Ah. Can I get back to you on that? |
| 4. How would you like to play golf tomorrow? | Sounds like a great idea. Where do you want to go? |
Some useful phrases for making an invitation.
Making Invitations:
Do you want have a party this evening?
How do you fancy going somewhere for picnic?
Would you like to join us at a running contest next week?
Would you be interested in visiting my grandparent at weekend?
How about having a cup of coffee now?
Care to come over for dinner?
I was just wondering if you would like to come over for a beer.
We'd be delighted to have your family over for a BBQ tonight.
Accepting invitations:
Sure. When?
I'm happy to join, thanks.
I'd love to, thank you.
That sounds lovely, thanks.
That's very kind of you, thank you.
What a great idea, thanks.
Declining invitations:
I' sorry, I can't.
This time is not good for me.
I'm busy tomorrow.
That's very kind of you, but I have an appointment tomorrow.
I'd love to, but actually I'm already going out with my friends then.
Well, I really don't think I can – I'm supposed to go to doctor.
We're really sorry, but we …